Friday, May 29, 2015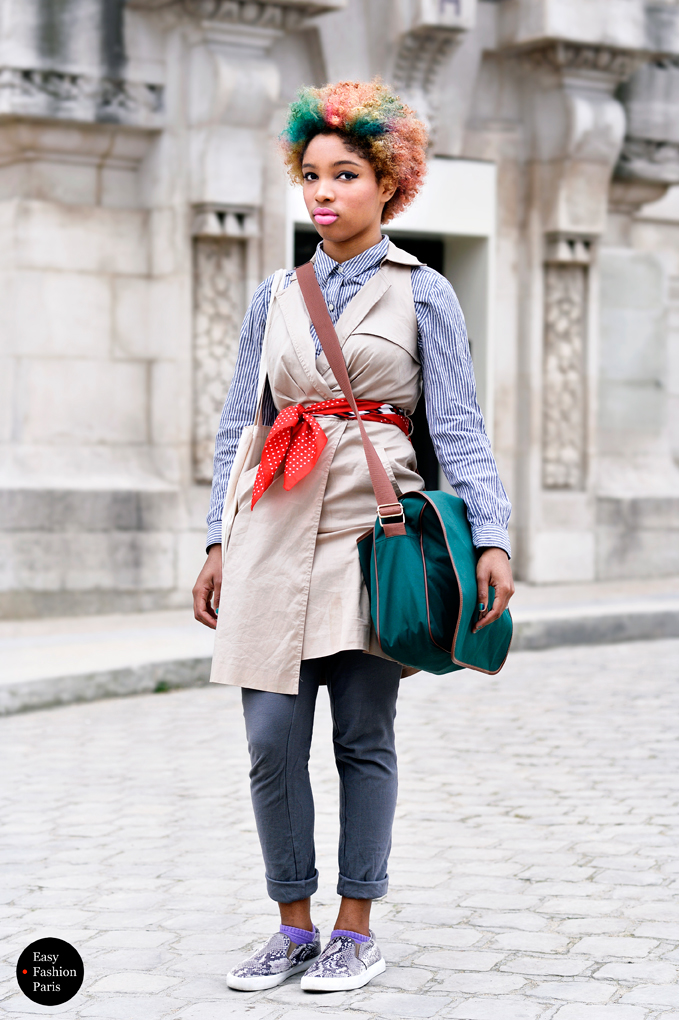 Lauren - le Grand-Palais - Paris
J'ai croisé la charmante Lauren et sa coiffure "over the rainbow" devant le défilé
Chanel de la dernière Fashion Week.
Lauren est américaine et étudiante en français à
Rennes 2. Elle porte Chanel N°5,
comme Marilyn Monroe et sa grand-mère. D'ailleurs en
y réfléchissant, elle aimerait
bien posséder un Chanel 2.55. Oui ! Pendant que les
garçons rêvent de belles voitures,
les filles rêvent de sac-à-mains. Lauren porte un
drôle de trench sans manche Banana
Republic, une chemise Old Navy, des chaussures
Loft et un besace Ralph Lauren.
Texte et photo by Fred - Easy Fashion
Thursday, May 28, 2015
At Louis Vuitton - Paris Fashion Week
Classical but stunning look at Louis Vuitton Show - Last Fashion Week of Paris
Photo by Fred - Easy Fashion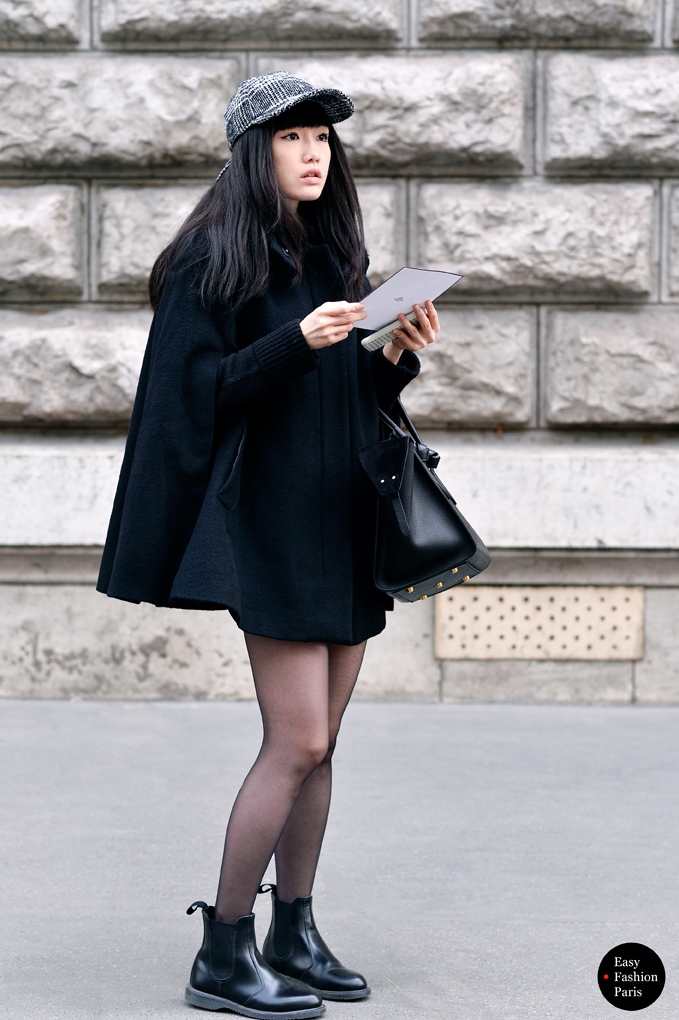 Val - Bd Henri IV - Paris - PFW
I know nothing about her. Just that her name is Val and I love her look !
It was last show of last day of Fashion Week
Photo by Fred - Easy Fashion