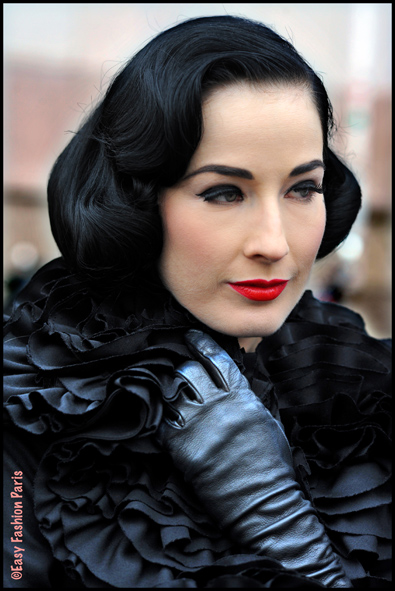 It must be a hard life to be Dita von Teese ...
Maybe, that's why I see a touch of sadness in her eyes, when the lights are off.
Ça ne doit pas être facile d'être Dita von Teese ...
Peut-être est-ce pour cela qu'on voit une pointe de tristesse dans ses yeux, quand les projecteurs sont éteints.
Her hair cut is beautiful ...