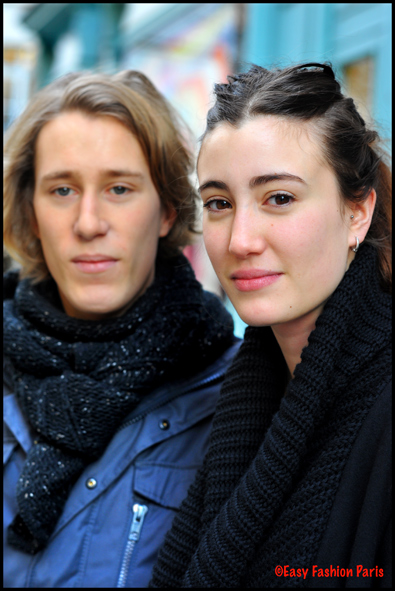 Jade 20
I am a Stylism Student (ISA)
Jacket & Pants: ZARA
Boots: Guerrisol (10€)
Bag: Guerrisol (2€) (Wiiiiiiii !!)
I love to buy clothes. But I just take 5 minutes to put them on.
My look is a just-waked-up look. (It's 6:40 PM Jade !)
J'adore acheter des fringues et m'habiller en 5 minutes.
Mon look est du genre, je viens de me lever ... (Il est 16h40 Jade !)
Last Music: The Dirty Projectors
Love Edouard. I hate Edouard.
Edouard 22
I am a student in Economy
Jeans: APC
Jacket: H&M
Scarf: Jade's
Last book : "Histoire de la pensée économique"
Fashion means nothing for me. My look is a No-Look.
La Mode ne veut rien dire pour moi. Je n'ai pas de look.
I hate Jade's Pink Pants. I love Jade.