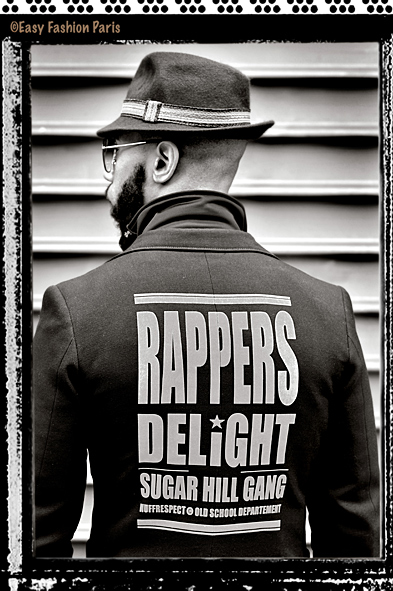 Liroy
I am a photographer/Fashion Designer
Jacket: NUFF RESPECT® (Liroy's own brand)
under-jacket: LRG
Tee-Shirt: NUDE
Shirt: LEVI'S
Shoes: ZARA
Hat: BORSALINO (Customised)
Shades: YVES-ST-LAURENT
Perfume: "Man" by ROCHAS
Fahion is a way to express yourself
My look is Dandy/Hip-Hop
I hate jealousy / I love when my son says "Dad I love you !"...
(Liroy's Myspace = Click on the title of this post)
Liroy
Je suis Photographe/Fashion Designer
Veste: NUFF RESPECT® (ma propre marque de vêtement)
Veste de survêt: LRG
Tee-Sirht: NUDE
Chemise: LEVI'S
Chaussures vernies: ZARA
Chapeau: BORSALINO Customisé
Lunettes: YVES-ST-LAURENT
Parfum: "Man" par ROCHAS
La Mode, c'est une façon de s'exprimer.
Mon look est Dandy/Hip-Hop
Je déteste la Jalousie / J'adore quand mon fils me dit: "Papa je t'aime !" ...