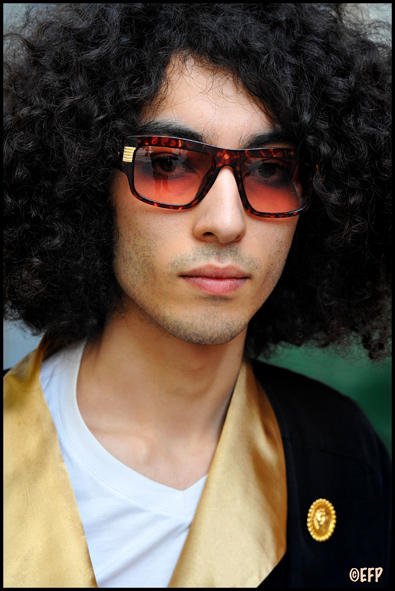 Naoki
I study art.
I wear a vintage Suit from Noir Kennedy Store (Le Marais)
Shoes by REPETTO. Blue Tights from Le Bon Marché Store.
My Tee-Shirt is a UNIQLO. Bag from Cocon To zaï store.
SunGlasses by C.DIOR (Japan).
Perfume: "Pour Monsieur" by CHANEL.
Fashion is more than clothes.
Two persons told me today that I look like Prince ... I don't know ...
I love riding Bicycles. I hate when I cannot find a smoking table at a café pavemenr area.
My message to the world: More colors in clothes !