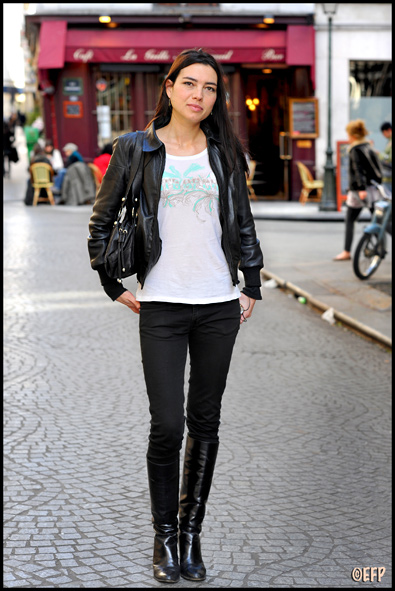 Virginie
I am an actress
I wear a jacket from KILIWATCH Store.
Jeans by HELL BELLS. Tee-Shirt from H&M.
Boots and Bag ?
Perfume CK1 by CALVIN KLEIN.
I keep attention on Fashion. My look is urban.
I love springtime. I hate freedom privation.
My message to the world: Enjoy each moment, life is so precious.