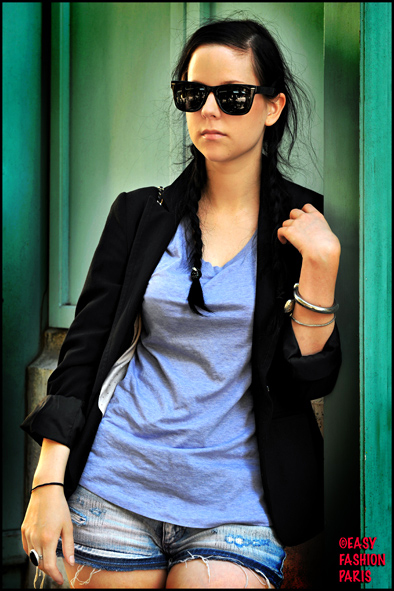 Mona
I study Fashion Embroidery
My jacket is a NEW LOOK.
T-Shirt, Short & Shoes by H&M.
My bag is a vintage CHANEL (50's ?) in perfect condition. It's a gift of my Chéri !
Fashion is not slavery. My look is classic.
I love tatoo's and piercings. I don't like rude people.
My message to the world: Leave me alone !