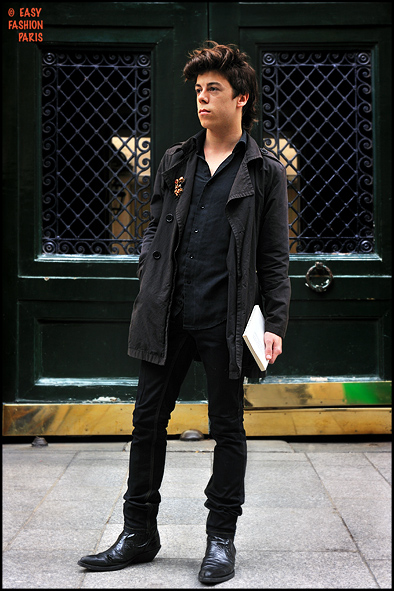 I am a Stylist-Student in "Studio Berçot" in Paris
I wear a 3/4 coat from my mother.
Slim jeans from Montreuil Flea Market.
Vintage Black Boots. A black shirt I had when I was twelve.
My brooch is a gift from my Grand-Ma.
Perfume: "Antidote" by VICTOR&ROLF.
Book: "La Fuite à cheval" by Bernard-Marie Koltès.
Fashion is like, walking down the street, I want to show this image of me.
My look is simple and chic, but not too much.
I love to go out at night. I don't live to have a hanghover.
My message to the world: Be different !