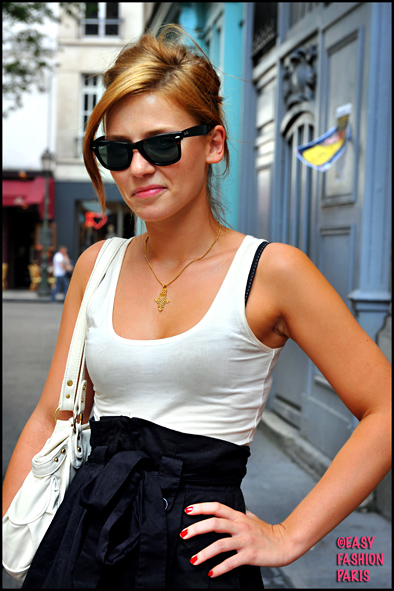 Maxine
I work as lingerie Fahion designer.
I wear a sleeveless T-shirt from MANGO.
Sarouel-Pants by AMERICAN RETRO.
Shoes by MINELLI.
Perfume: GAULTIER2
Fashion reflects your mood day by day.
My look is Dandy.
I love the word "orteil" ... I hate broccoli.
My message to the world: I'm coming !