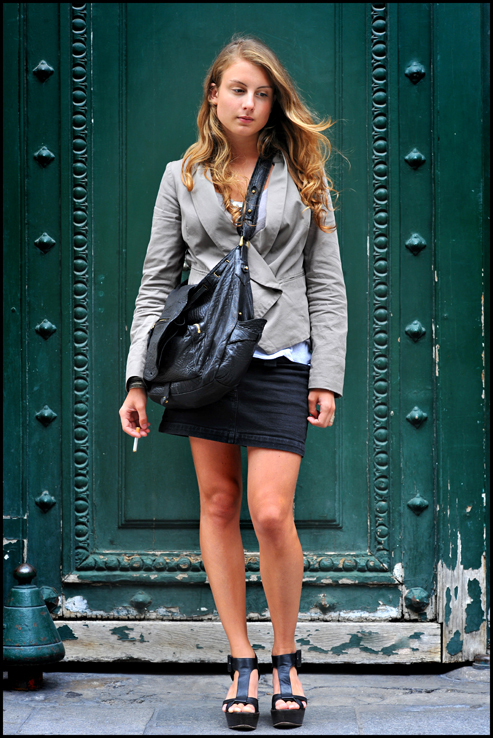 I am a student in Litterature.
I wear a bag and skirt by ISABELLE MARRANT.
Shoes by SANDRO. A tee-shirt by AMERICAN VINTAGE.
Another Tee-Shirt from Monoprix store.
My jacket is from COMPTOIR DES COTONNIERS.
Perfume: "Cerisier en Fleur" by FRAGONARD.
Fashion should not be a sacrifice. My look is half-season as the weather ...
I love pastries. I hate orange color.
My message to the world: make children and be happy !