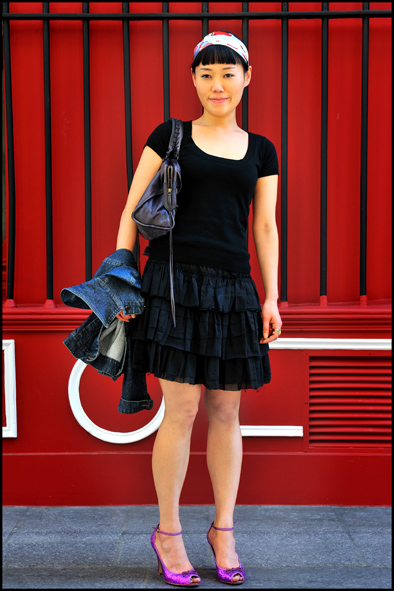 I work as Journalist
I wear a dress by MIKI MIANY
Top by ZARA.
Shoes from Le Printemps Store.
Bag by BALENCIAGA.
Jean jacket from Korea.
HeadScarf by MOSQUINO.
I love perfumes by LOLITA LEMPICKA.
For me Fashion is a state of mind.
My look is normal.
I love 70's style of life and Fashion.
I don't like square-mind people.
My message to the world: Peace and Love.