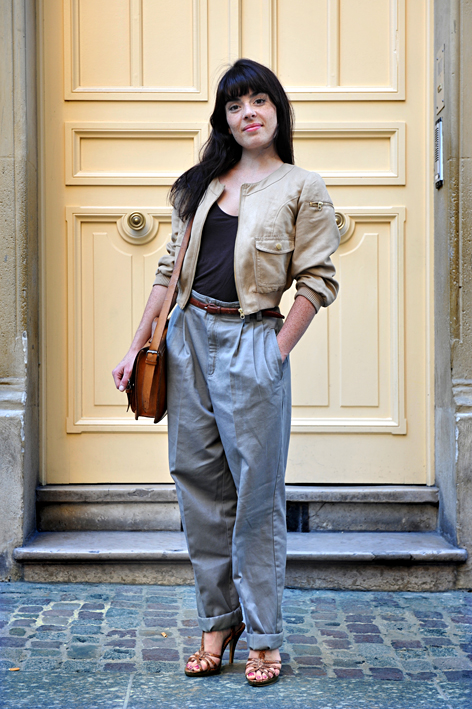 I work as Press Attaché.
Jacket and Top by H&M
Boy Pants vintage from my Lover.
High-Heeled Shoes no Brand.
Bag vintage.
Perfume: Fifi CHACHNIL.
Fashion reflects the Mood of the day.
My look is conforable.
I love smiles. I don't like Hypocrisy.
My message to the world: Be happy !