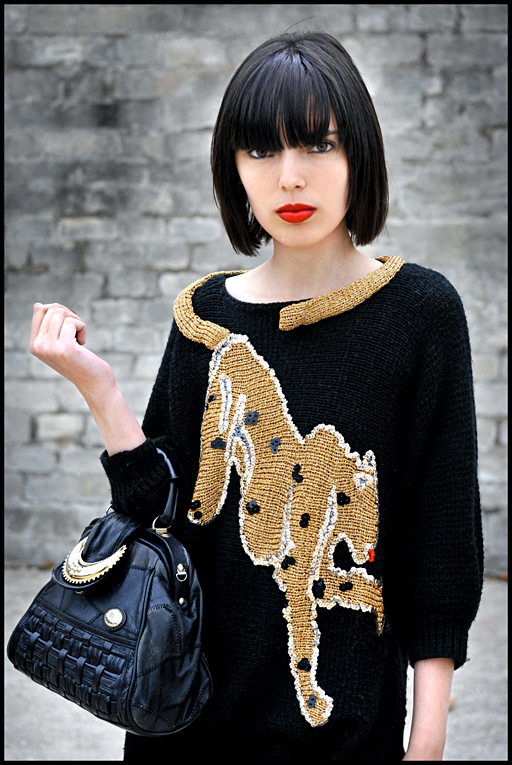 I am a student in Fine Arts.
My sweater and Bag are vintage from Kiliwatch Store.
Jeans self-customised.
Chain from H&M.
Perfume: "Pink Sugar" by AQUOLINA.
Fashion is all for me.
I love Black Sequins.
I don't like "good audience".
My message to the world: Fashion is a serious thing !