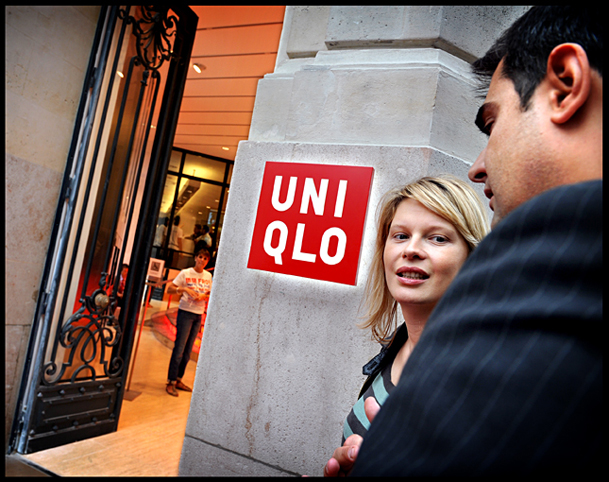 Gros succès pour l'ouverture du premier magasin UNIQLO, avenue de l'Opéra à Paris, aujourd'hui à 12H00.
La Marque japonaise spécialisée dans les basics bien coupés va rentrer en concurrence avec les suédois de H&M.
J'ai eu la chance de voir l'ouverture du magasin de Singapour cet été et je dois dire que j'ai été surpris de voir
des modèles simples, mais bien foutus avec un rapport qualité-prix plutôt honnête.
Great success for the opening of the first UNIQLO store in Paris today at 12:AM.
A new competitor for the swedish H&M with well cut basics.