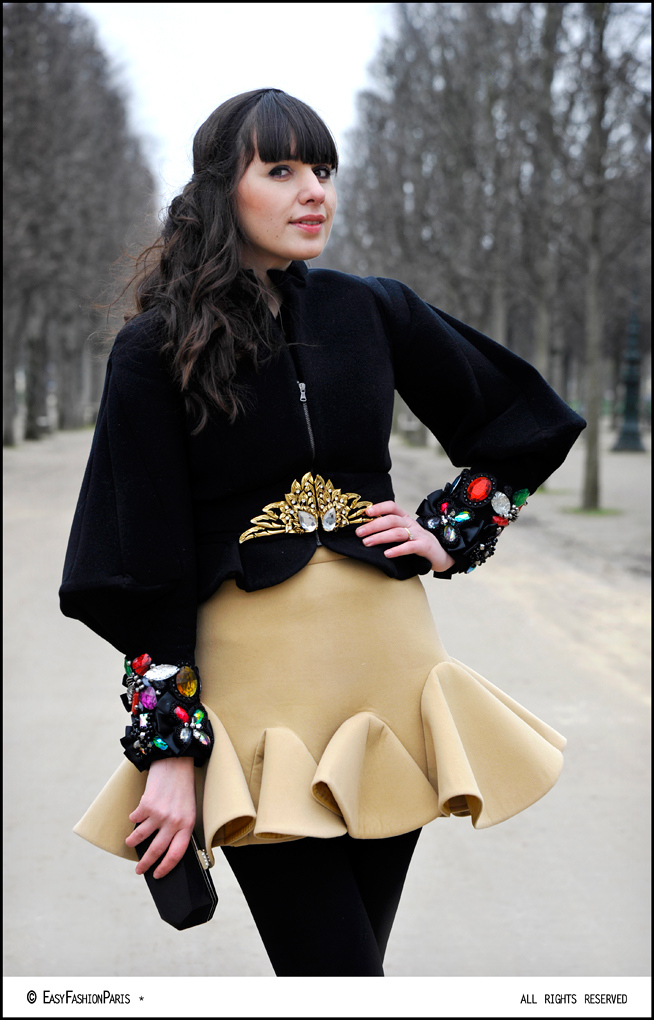 Isabel
- les Tuileries - Paris
I met Isabel in le parc des Tuileries. She is PR for a romanian designer and a brand called:
Fe(Male)
. Isabel has find the best way to promote this brand. She is wearing it from Head to toes.
Tout à fait entre nous, on dirait que les roumaines tentent de nous refaire le coup des russes. Mais
visiblement, elles ne disposent pas des mêmes moyens et cela me les rend encore plus
sympathiques.
Photos by Fred - Easy Fashion Paris