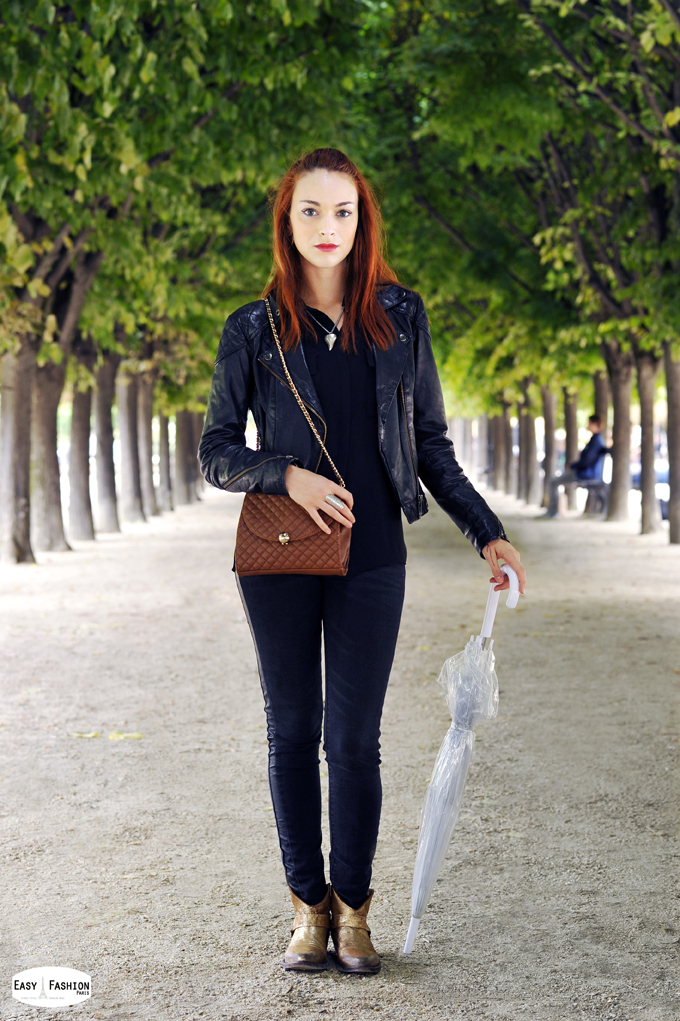 Aude / le Palais Royal / Paris
I met the pretty Aude in les jardins du Palais Royal, during last Fashion Week.
Aude is studying Fashion in Besançon. She loves vintage clothes and frequents
Kiliwatch and Freep'Star in Paris. All outfit by Mango except Zara for shoes.
Perfume by Zadig & Voltaire.
Photo by Fred / Easy Fashion Paris