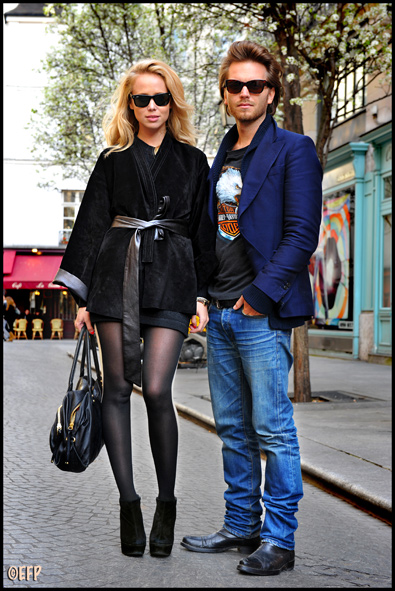 Elin 26
I am a Fashion Editor (Style by Kling)
I wear a coat & a dress by ACNE
TOPSHOP shoes. Bicolor Thights by LINDEX.
Bag from BOTKIER. Sunglasses by RAYBAN.
I love my Boyfriend. I hate Oysters.
My message to the world: Happyness is THE thing !
(Sorry Elin, I lost some informations !)
Gustaf 29
I am a Creativ Director
I wear a DRIES VAN NOTEN Jacket
Jeans by C.DIOR. Boots by MIUMIU.
a G-CREW Sweater and a vintage Tee-Shirt.
Sun-Glasses by PERSOL.
Perfume: Hand-Made
My look is Rock&Roll Business
I love my Girlfriend. I don't like annoying cab drivers.
My message to the world: Try to be happy. I don't know how to do it, but just try !