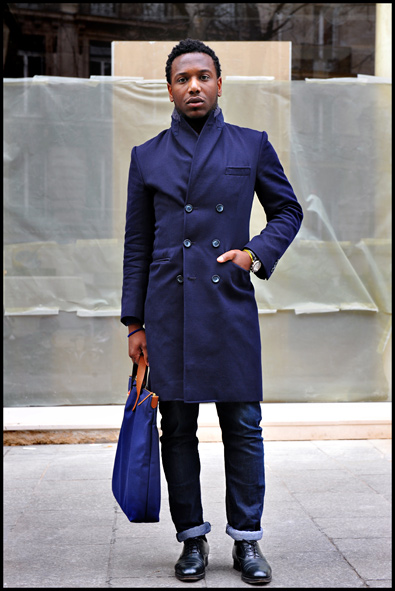 Lenny 27
I manage NOGOODSTORE Shop in Paris 9°.
I wear a jacket by ASE (our brand)
Sweater & Shirt are Vintage
Jeans by NU-Jeans (100% Bio coton)
Shoes by EDOUARD GREEN
Bag by MISMO
Perfume: Zoan By D&G
Fashion influences everybody. My look is Trendy-Cool.
I love creativity. I hate the word "Crisis".
My message to the world: Do what please you ...
NOGOODSTORE is a concept store
Vintage and young fashion design
52 rue des Martyrs - Paris 9°
http://www.nogoodstore.com/