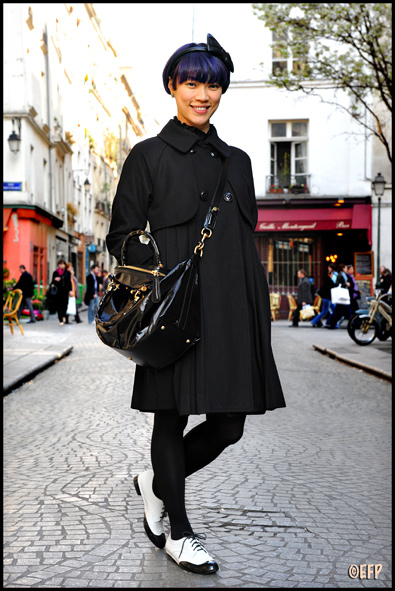 Candy
I am a Fashion Director in MODERN WEEKLY magazine in SHANGHAÏ
Coat from Japan.
Dress by VANESSA BRUNO.
Shoes by MELISSA
Bag from GUCCI
Perfume: C.DIOR "Dior Addict"
Fashion is a style. No need to spend too much money.
As my hair are purple, I think a black look is the most suitable for me.
I love desserts, but I hate weird food.
My message to the world: Just smile everytime !