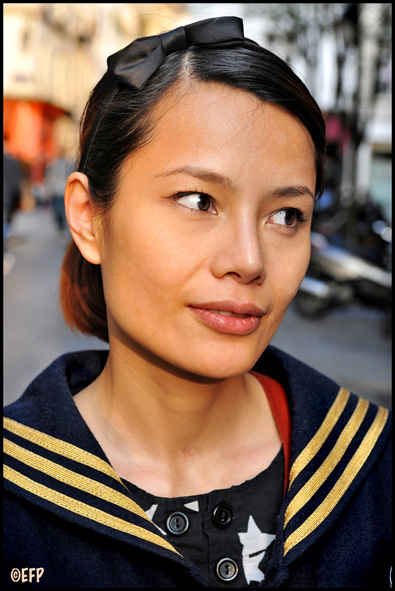 Faye
I am a Fashion Stylist for women ready-to-wear.
I wear a jaket by APC. Shirt by H&M.
Pants from MANGO. Shoes by REPETTO.
HeadBand by NEWLOOK.
Perfume: l'Artisan Parfumeur
Fashion sould be a mix with vintage inspiration.
My look inspired by Little swedish girl and sailor.
I love love colors. I don't like black total look.
My message to the world: Peace, Smile and politeness ...