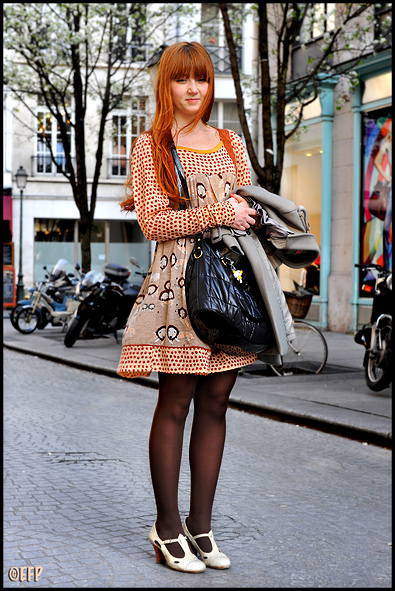 Inès 24
I am a Graphic Designer
I wear a coat by MANOUSH
My dress is from TSUMORI SHISATO.
My shoes from Studio for ANDRE
Bag UN APRES-MIDI DE CHIEN
Perfume "Songe" by Anick GOUTAL.
Fashion ? My parents are Fashion Designers ... So
I love Chocolate. I don't like FootBall.
My message to the world: Stay in the moment. Don't think too much to futur !