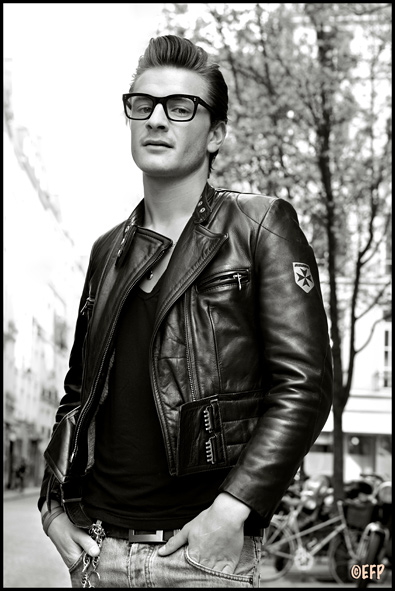 Romain 21
I am an actor
I wear a Perfecto Jacket by MONTANA.
Shoes by ATO. Jeans vintage.
Tee-shirt from AA. Belt H&M.
Glasses by LACWORKS. Chain by PROMARKS.
Perfume: "Sport Homme" by DIOR.
For me, Fashion is vintage. My look is street-wear.
I love perfection. I hate perfection.
My message to the world: James Dean is coming back !