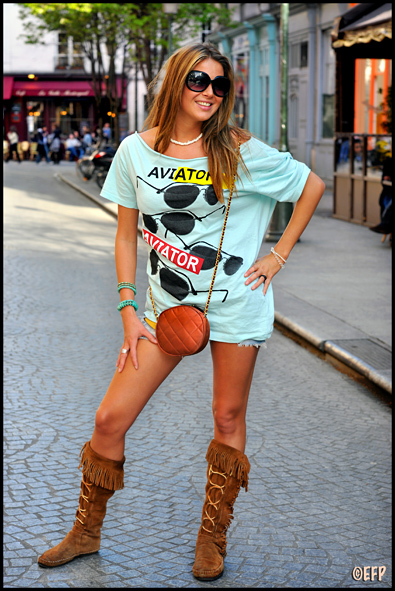 Jennifer
I study Communication
I wear a Tee-Shirt and jeans BERSCHKA, I cut myself.
My little bag is from London. My boots are vintage from my Mum.
Perfume: Lolita Lempicka.
Fashion is in Style. My look is trendy.
I love to have a coffee with friends à la terrasse d'un café ...
I hate hypocrisy.
My message to the world: Love life !