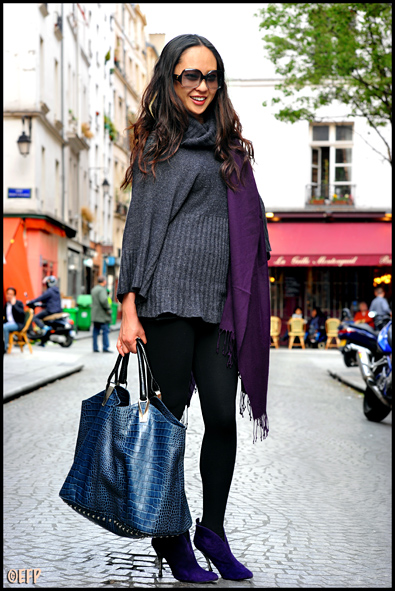 Julian
I wear a Dress and scarf from Japan & Korea.
Bag by KENZO. Shades by BALENCIAGA.
Shoes by STEWART WHITEMAN.
Perfume: N°5 CHANEL.
Fashion is pleasure and creativity.
My look is working-girl.
I love Shades and Perfumes. I hate NorthFace Jackets !
My message to the world: All is better to be better !