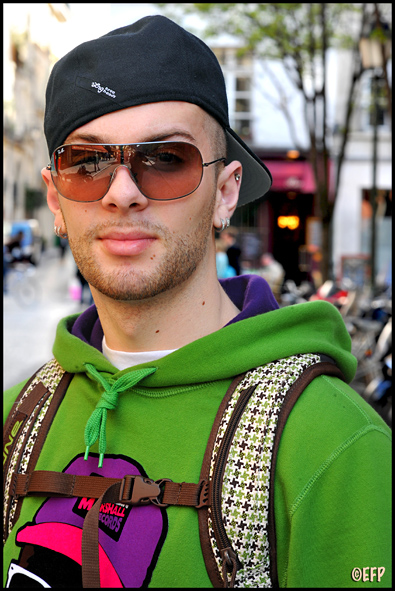 Yoan
I am a dancer & a model
I wear a Sweatshirt by FRANKLIN MARSHALL.
Short pants by LRG.
Pump Sneakers by REEBOK (on sale only in September 2009 !).
Cap by NEW ERA. SunGlasses by RAYBAN. Bag from DAKINE.
Perfume by DIOR.
Fashion is a daily effort. My look is ... green.
My message to the world: Restore peace in the world !