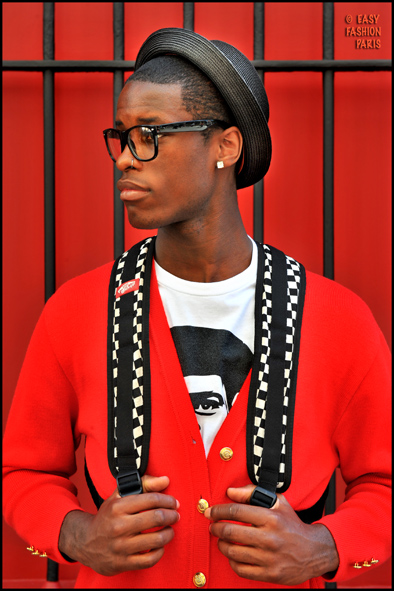 I am a Hip-Hop Dancer
I wear a cardigan from my mother.
T-Shirt by OBEY.
Shorts vintage. NIKE Blazer.
Bag by VAN'S
Perfume: "One Million" by PACO RABANNE.
Fashion is a funny Madness. My look is retro eclectic.
I love friendship. I don't like inequality.
My message to the world: Live a life in harmony.