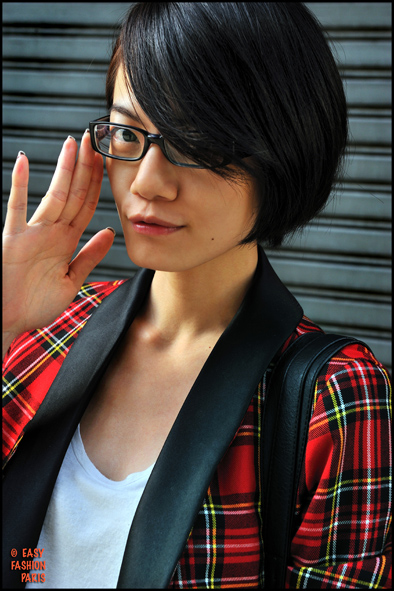 I am from Taiwan.
I work as Modelist-Stylist for American Retro Brand in Paris.
I wear a jacket by myself. It's Lumi brand !
Shoes and bag by ZARA.
Short and T-Shirt vintage.
Glasses by GUESS.
Perfume: CHLOE
I love my friend. I don't like work.
My message to the world: Good luck with the crisis.