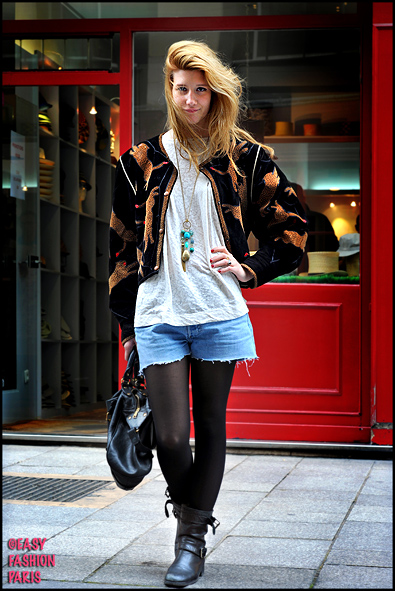 Pénélope
I study Literature in class which prepares students for the Grandes Écoles entrance exams class.
This year, I finished 5 on 44 in Philosophy and I am happy about that !
I wear a vintage leather jacket with leopards found in Le Marais.
Shorts pants LEVI'S. Top-Shirt H&M. Boots from GAP.
Bag by LES PETITES. Watch by CASIO. Necklace from LAOS (Asia)
Perfume: I did not find the good one yet.
In Fashion , I like accessories.
My look is Literature student look.
I love Racine's tragedies. I don't like people touching me.
My message to the world: Go to discover African Culture.