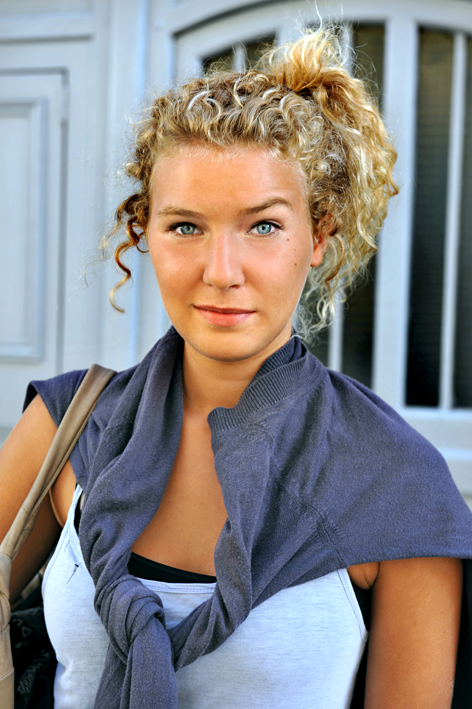 I am a Student.
I wear a cardigan by ZARA.
T-Shirt by GAP.
Short Jeans by ESPRIT.
Boots vintage from London.
Bag by COMPTOIR DES COTONNIERS.
Perfume: Narcisso Rodriguez.
For me fashion reflects what you're thinking.
My look is casual.
I love to go for a walk.
I don't like prententious people.
My message to the world: Wear what you like...