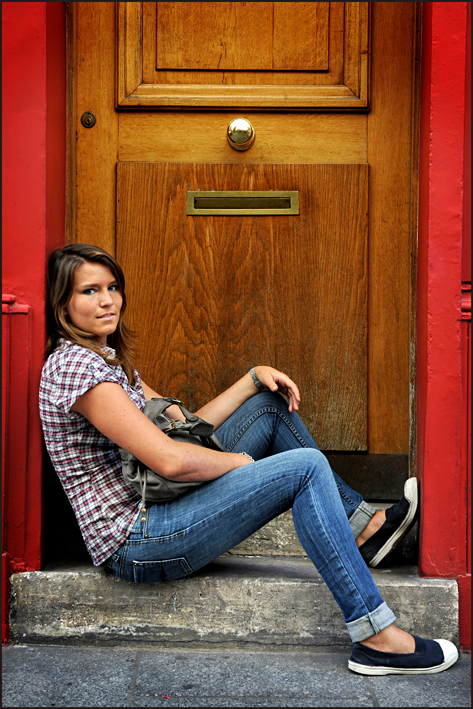 I am a Student in a Business School.
I wear a vintage shirt.
Jeans by ?
BENSIMON Shoes.
Bag by GERARD DAREL
Perfume: "Insolence" by GUERLAIN.
Fashion is inspiration.
My look is simple just to take the train.
I love to travel.
My message to the world: Live fast, die young ...