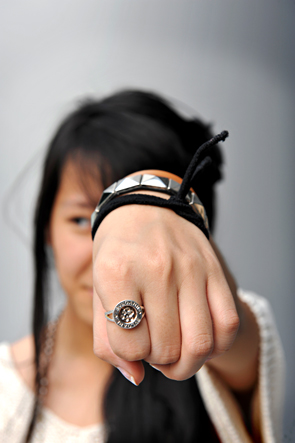 I am a student.
I wear a Sweater & shorts by TOPSHOP.
Shoes by ALDO. Bag by LOUIS VUITTON.
Ring by BULGARI from my Mum.
Fashion ? I don't have sens of it.
My look ? I wear what I first saw this morning.
I love the people around me.
I don't like misery.
My message to the world: Follow your heart ...