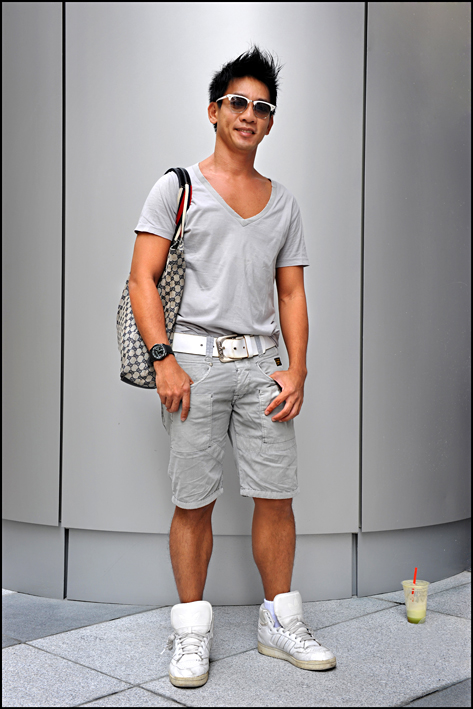 I am a Ballet dancer.
I wear a T-Shirt by ZARA.
Pants and belt by G-STAR.
Shoes by ADIDAS.
Bag by GUCCI.
Glasses by RAYBAN.
Perfume: "Polo Sport" by Ralph Lauren.
In Fashion, when you wear something that smiles, your day will be good.
My look is sporty and confortable.
I love my country which is cosmopolitan and hot.
I don't like when it's too crowded. I like to relax.
My message to the world: Life is so short. One day, we all have to go.
Enjoy life to have no regret.