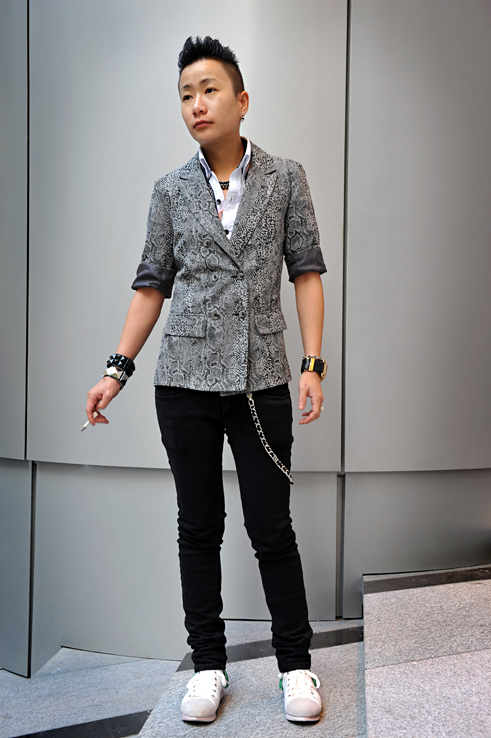 I am Sales Manager at TOPSHOP.
My jacket is from TOPSHOP.
All the rest is bought from the streets of Bangkok (Week-end Market).
Perfume: BULGARI.
I look for limited pieces that no one can wear.
I am to stand out from the rest. This is my statement.
I love Shopping.
I hate Karaoke.
My message to the world: Make love ...