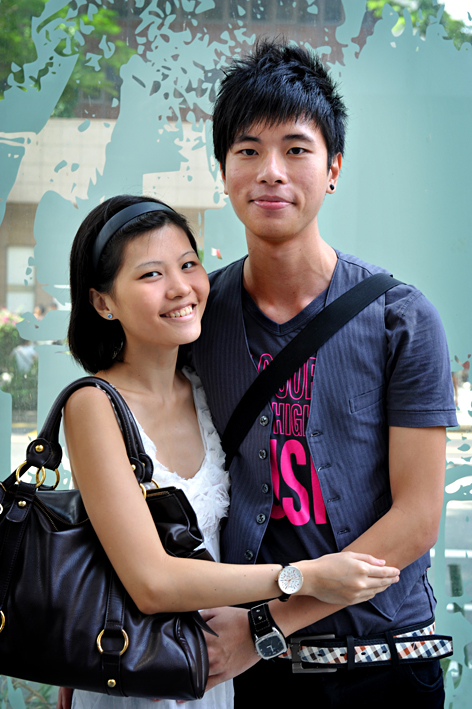 I am a student in Hotel Management (Jasmine).
All my outfit is casual from Singapore stores.
Perfume by Paul SMITH.
For me Fashion has to be confortable.
I like to wear dresses.
I don't like any fruit.
I am a student in Engineering.
All my oufit casual from Singapore.
Perfume by KENZO.
My look is quite casual
I lve taking pictures with friends.
I don't like hot and crowded places.
Our message to the world: More Peace and Happy Birthday to Singapore !