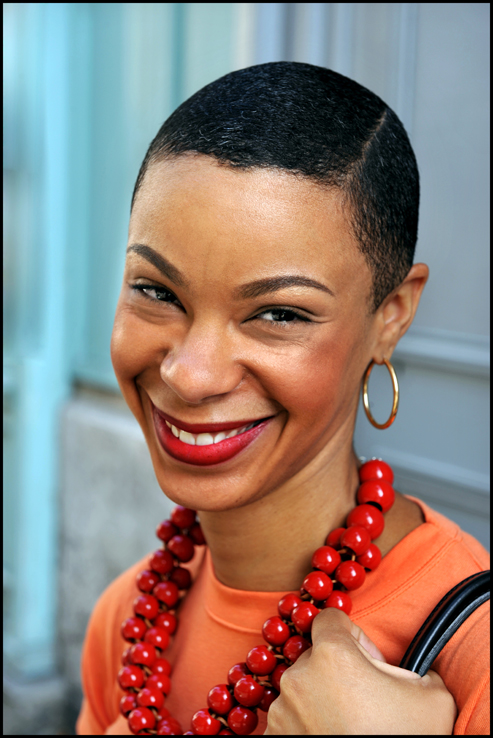 I am a painter.
I wear a T-Shirt by PETIT BATEAU.
Legging by AA.
Necklace from a shop in Le Marais.
Sandals by CAR JACK.
Bag by LONGCHAMP.
Perfume: "J'adore" by DIOR.
Fashion brings colors in life.
My look is simple, confortable and beautiful.
I love Kit-Kat (chocolate). I hat hypocrisy.
My message to the world: Smile makes you go on !