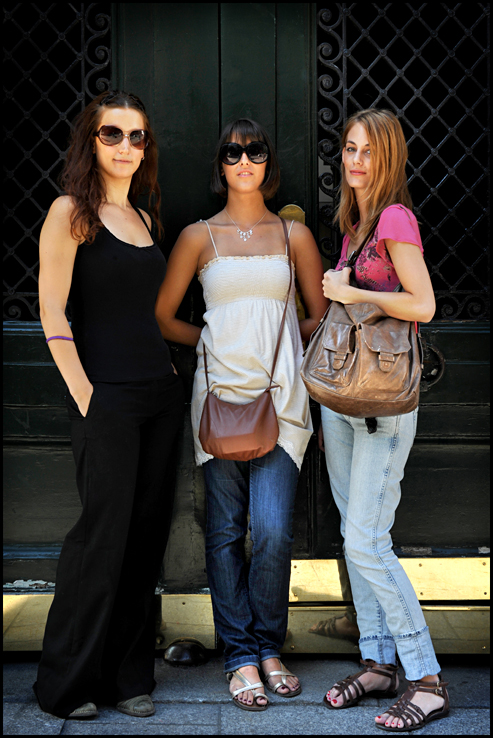 Lucille works as Barmaid.
Adeline worlks as Shop-Assistant.
Zelia is a student in Archeology.
Fashion is important but not decisive.
Our look is casual.
We love brands like: SANDRO, COMPTOIR DES COTONNIERS, CHEAP MONDAY,
FARA, PROMOD and vintage clothes.
Perfume: ARMANI, Miss DIOR, DIESEL.
We love dance. We don't like feet.
Our message to the world: Have fun with respect to the others.