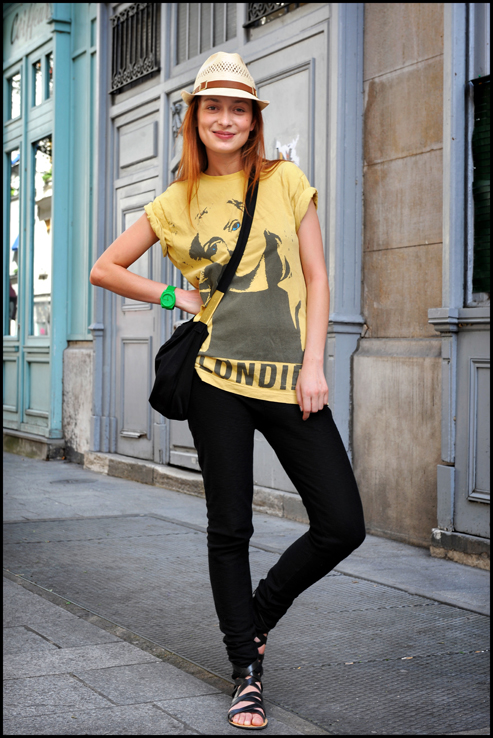 I am an Architect and a Free-Lance Stylist.
I wear a T-Shirt by MARC JACOBS.
A hat by BAPTISTE VIRI.
Bag by ANTONIO LI.
Sandals by WIRED.
Watch from Colette by NIXON.
Perfume: Madame by JP GAULTIER.
Fashion is like a game with dolls.
Today I wear a Shopping-Look.
I love light. I hate agressions.
My message to the world: Life is only one. So have fun !