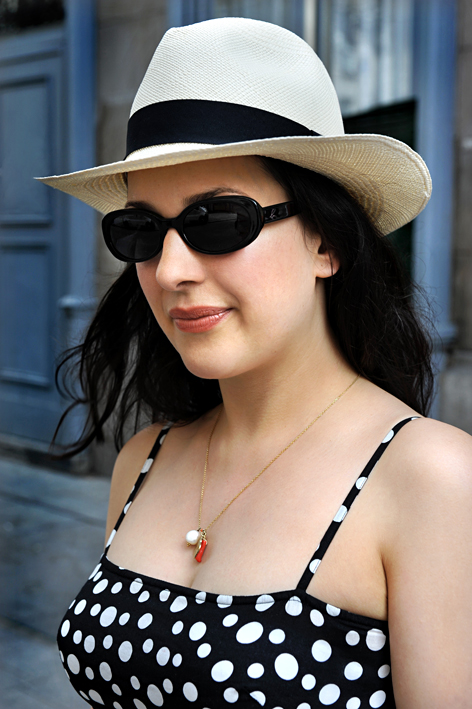 I work at Agnès B Store.
I wear a total look by AGNES B.
Perfume: It's my Italian secret !
Fashion is expression.
My look is Dolce Vita from 40's-50's.
I love good smells. I don't like bad smells ...
My message to the world: Be yourself and eat Blueberries !