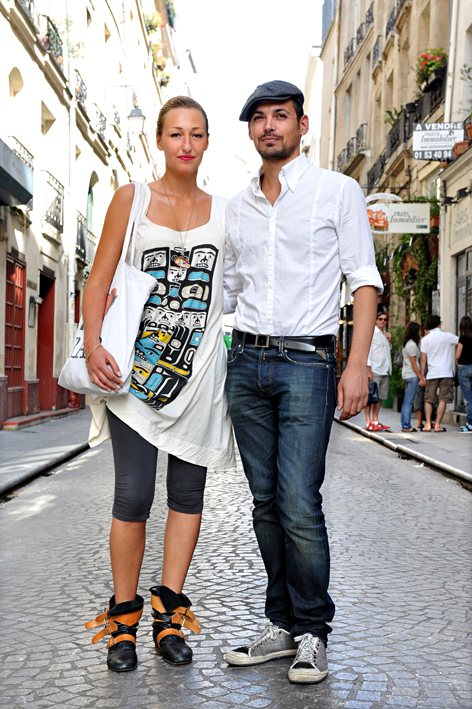 I work as Sales Manager in Showroom for Vivienne WESTWOOD (Stéphanie).
I wear an oversized Tunic. Pirat Boots and a bag "I love Craps" by
VIVIENNE WESTWOOD. Legging by H&M.
Perfume: "L'Eté en douce" by l'Artisan Parfumeur.
Fashion is to express yourself.
I love open-Mind People.
My message to the world: Be funky and have fun !
I work as Manager for an Art Company (Cedric).
I wear jeans by REPLAY. Shirt by ARMANI.
Gap from V. WESTWOOD.
Shoes ?
Perfume: "Philosykos" by DIPTYQUE.
My look is basic-Chic.
I love to do things with friends.
I don't like hypocrisy.
My message to the world: Be passionate.