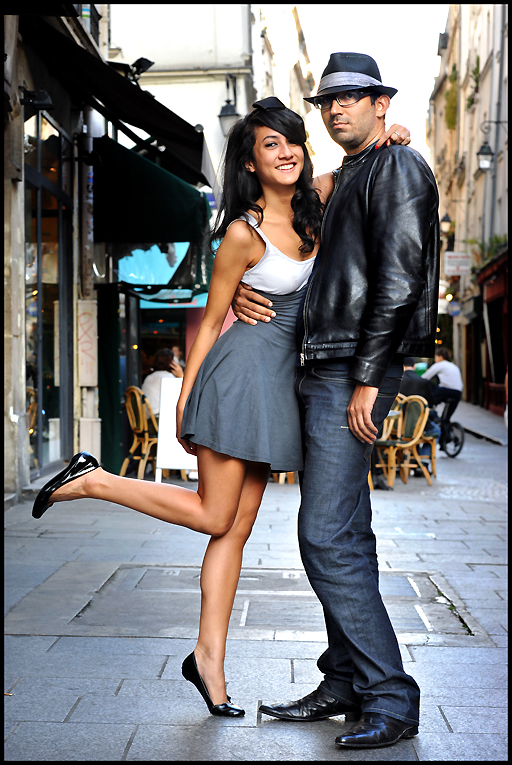 I am a student (Canelle).
I wear a dress by AA.
Shoes, Sleeveless Top, bag, vintage.
Perfume: "Very irresistible" by GIVENCHY.
Fashion is a matter of originality.
My look is cute, not doing too much.
I love lingerie. Fifi Chachnil and Chantal Thomas ... You know ...
I don't like when people are not in a good mood.
My message to the world: Be original !
I am a Fashion Photographer (Antoine)
I wear a to measure leather jacket.
T-Shirt by H&M.
Jeans by LEE COOPER.
Boots by JB RAUTUREAU.
Hat from Ibiza.
Glasses by STARCK.
Fashion is my work and my life.
My look is casual sunday.
I love women. I hate ski and coldness.
My message to the world: Stay cool !