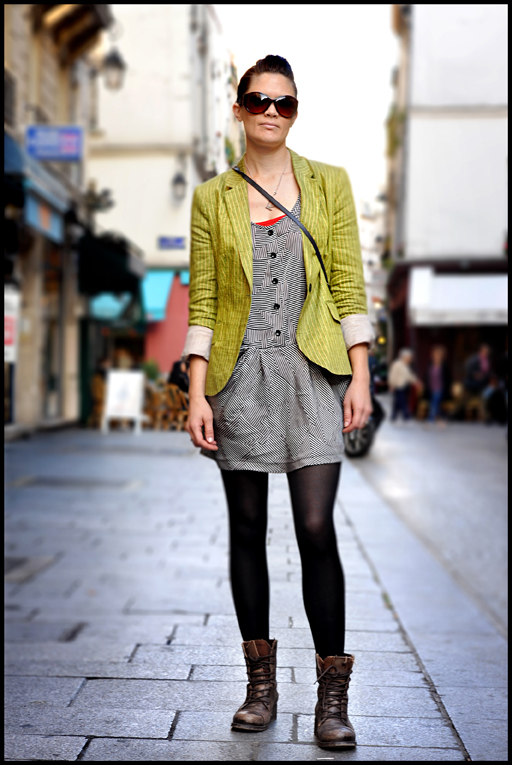 I am an Art Director.
I wear a jacket by ZARA.
My dress is vintage by TOPSHOP.
Boots by SUPERDRY.
Glasses by MARK&SPENCER.
Perfume by CLARINS.
Fashion is to dress up and experiment.
I am going to theater, my outfit is something
I can wear from daytime to evening ...
I love my husband. I don't like rude people.
My message to the world: Be happy and cheerfull !