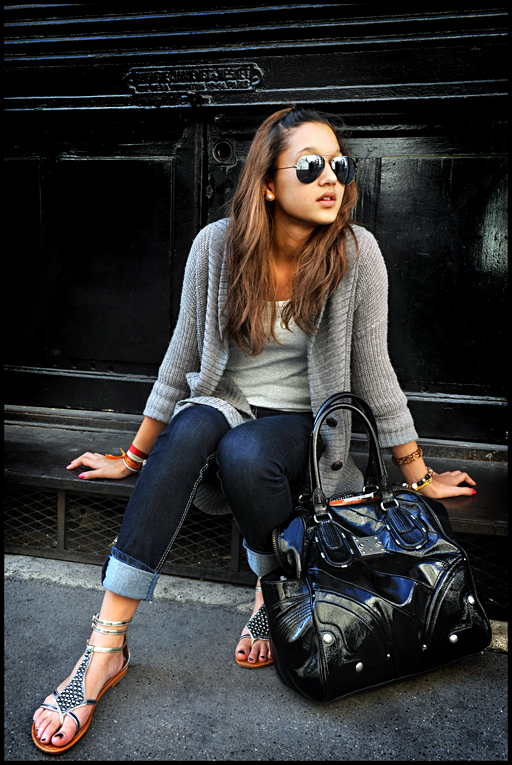 I am a student
I wear a Cardigan by ABERCROMBIE.
Sleeveless T-Shirt by CALVIN KLEIN.
Jeans by TOBEWITHYOU.
Sandals ?
Bag by JUICY COUTURE.
Glasses by RAYBAN.
Perfume by JUICY COUTURE.
I take no attention to Fashion.
My look is original.
I love to be with my friends.
I hate my studies.
My message to the world: Don't follow the crowd ...