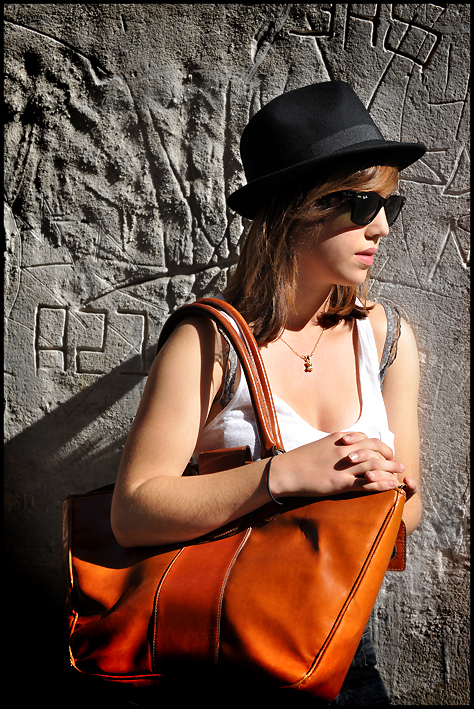 I am a student.
I wear a T-Shirt by COMPTOIR DES COTONNIERS.
Slim Jeans by NOIR KENNEDY.
Shoes by LA SCARPA.
Glasses by RAYBAN.
Hat ?
Bag vintage by FORTUNE DUCK.
Perfume: "Miss Dior Cherie" by DIOR.
Fashion shows who you are.
My look is mine.
I love Rock-Music from 70's.
I hate Rap-Music.
My message to the world: Everyone has to find his own style.