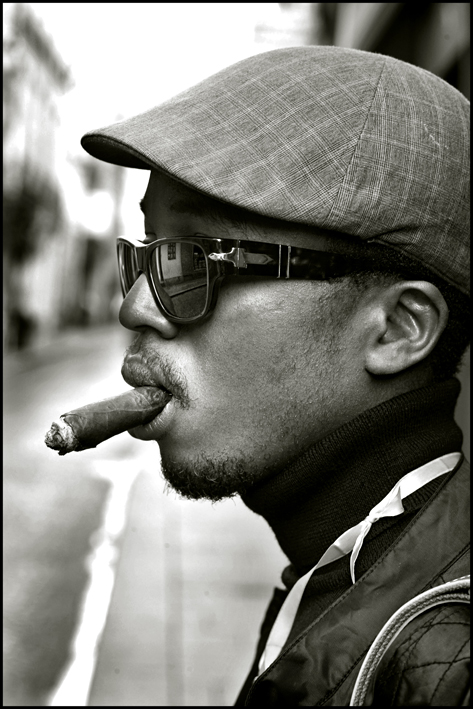 I study literature.
I wear a jacket by ZARA.
Pants by HENRI COTTONS.
Shoes by AGNES B.
Sweater by ISAAC.
Belt by HERMES.
Gloves from LE BON MARCHE.
Bag by LE TANNEUR.
Glasses by PERSOL.
Cap from a retro shop.
Perfume: my favorite "Calèche" by HERMES.
Cigar El Gordo
Fashion is expression and features.
My look is accessorized.
I liye loyalty. I don't like rancor.
My message to the world: Love yourself and you will love people.