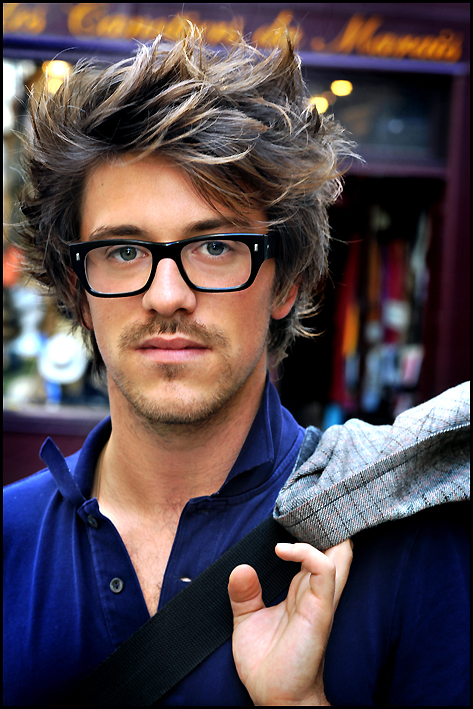 I work in broadcasting production.
I wear a Polo-Shirt from LACOSTE.
Pants by COMME DES GARÇONS.
Shoes by BENSIMON.
Jacket vintage.
Glasses by CUTLER & GROSS.
Perfume: "Premier de figuier" by L'ARTISAN PARFUMEUR.
Fashion is the first expression of the day.
My look is a friday look.
I like originality.
I don't like the lack of leniency.
My message to the world: We have only one life.
We have to use it good.