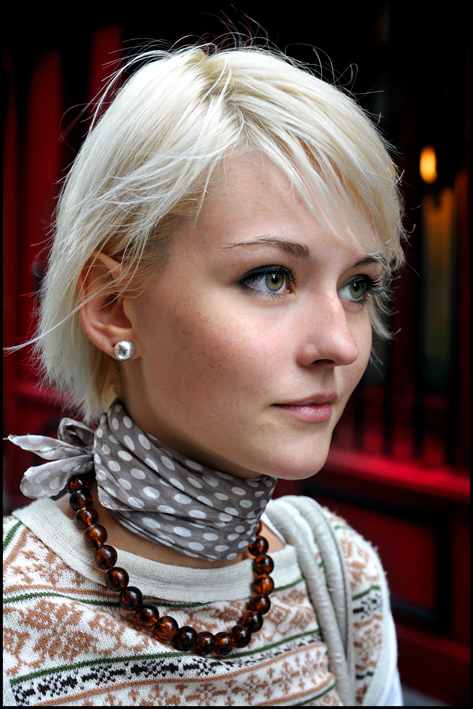 I study Art.
My outfit is vintage from my mum.
Boots and bag no brands.
Perfume: "Fuel for life " by DIESEL.
I like Fashion. I would love to be a stylist.
My look is a little country-side.
I love to create clothes.
I don't like metro.
My message to the world: Save the planet ...