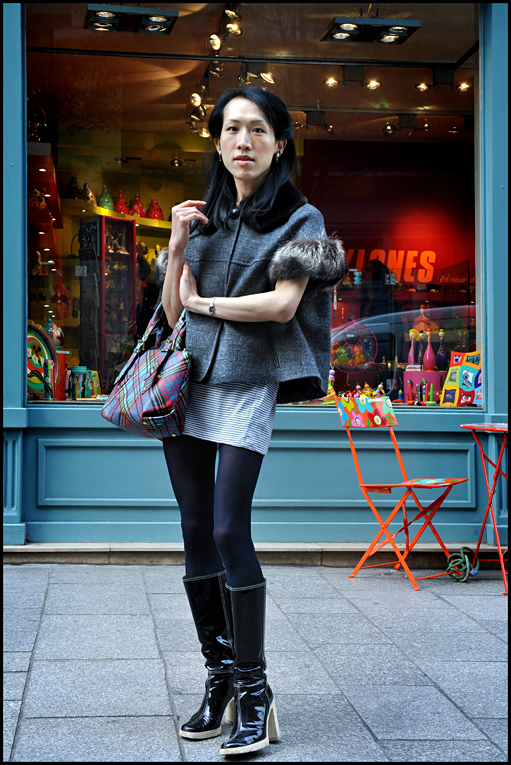 I am a Glam Electro Musician.
I wear a fur jacket by SPRING FRERES.
Sleeveless T-Shirt from Monoprix.
Boots by MIU MIU.
Bag by VIVIENNE WESTWOOD.
Perfume: "Diorissimo" by DIOR.
Fashion is a way to unwind myself,
with a link to my social and aesthétic universe.
Today, my look is half-season crisis situation.
I love to be surprised. I don't like copy/paste things.
My message to the world: Buy my CD !
Sony Chan Music and Web-Site:
Check here