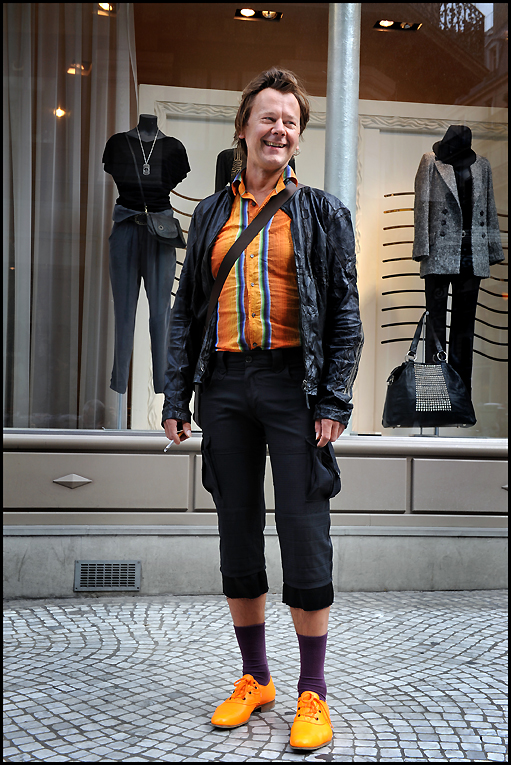 I am an Art Director and Actor.
I wear a leather shirt by MARITHE & FRANÇOIS GIRBAUT.
Coton shirt from Italy.
Pants by Korean creator (?).
Shoes by VIVIENNE WESTWOOD.
Perfume by SERGE LUTENS.
I support Fashion creators as I am a creator myself,
and I like to entertain people in the streets.
My look is mine.
I like frankness. I don't like hypocrisy.
My message to the world: live your life to the max and have fun !