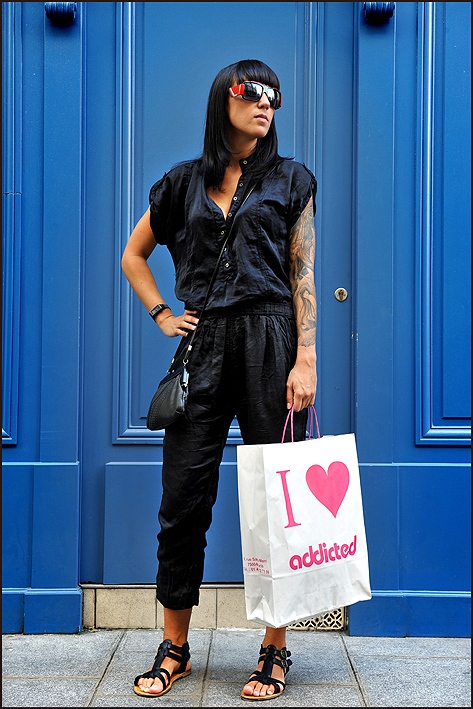 I work as "Chef de rang" in a restaurant.
I wear a satin suit by ZARA.
Vintage bag (5€) and glasses 80's.
Black leather sandals.
My watch is a gift from Tokyo.
Pefume by CHANTAL THOMAS.
Fashion is a pleasure.
My look is just me.
I love Tatoo's.
I don't like when parisian girl wear same clothes.
My message to the world ? None.