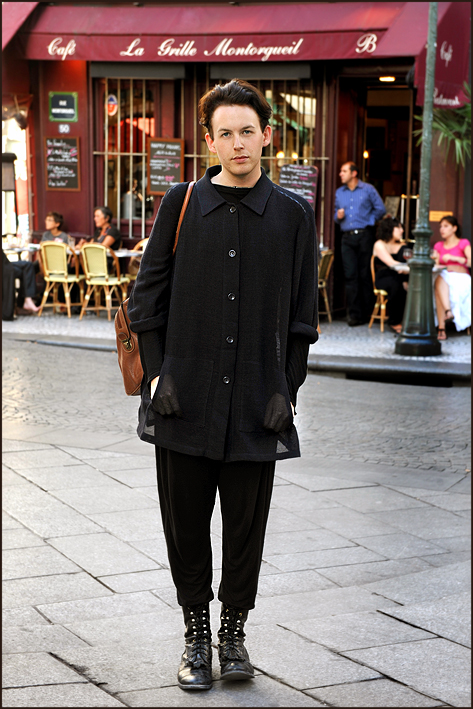 I am a Women's wear Stylist Student
in Central Saint Martins College of London.
I am in Paris for 6 months working
for LOUIS VUITTON.
My black outfit is from MARTIN MARGIELA
and GUERRISOL vintage store.
Pants by COMME DES GARÇONS.
Boots vintage from 1940's.
"Clothes are like a diary for a person.
Wear whatever you want ..."
My look is like classic black 1930's.
I love family that makes me going.
I don't like rude people that pretend ..."
My message to the world: "Don't rush your heart !"